Music is special. And personal! This page is our attempt to bring contemporary, historic, local and new artists to you! Enjoy!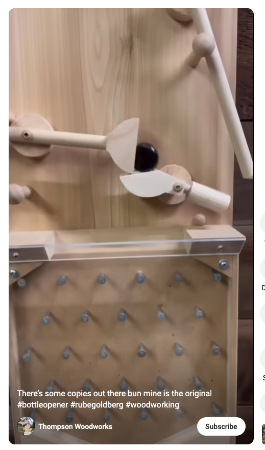 There's some copies out there but mine is the original
How Lucky - John Prine 1980 (stereo)
Lynyrd Skynyrd-Call Me The Breeze-1976
I need never get old - Nathaniel Rateliff and the night sweats - bluesfest
The Captain & Tennille - Come In From The Rain
Neil Diamond "Longfellow Serenade" Live in Germany 1999
Animals Being FREED For The First Time!
Del Shannon - Runaway (1961, Stereo)
The Commodores - "Easy" (1977)
Commodores Sail on 1979 (full version) Top of The Pops August 30th 1979
Father-Daughter Fishing Trip Turns Into Unexpected Whale-Watching Experience | NBC Nightly News
Elton John - Little Jeannie (Live At Madison Square Garden, NY, USA / 2000)
John Denver with Olivia Newton John "Fly Away"
Elvis Presley - Teddy Bear - 1957
Creedence Clearwater Revival "Down On The Corner" on The Ed Sullivan Show
Ringo Starr - Live at the Greek Theatre - 22. Oh My My
Shut Up and Dance | Movie Compilation
peter and gordon " lady godiva " 2018 remaster.
We Five- You Were On My Mind 1965
Elton John - Little Jeannie (Live At Madison Square Garden, NY, USA / 2000)
Tommy Shaw - Fooling Yourself (The Angry Young Man) (Live)
That Girl Could Sing - Jackson Browne
Martha Reeves and the Vandellas- Nowhere to Run
Lou Reed - Dirty Blvd - New York Album
Loggins & Messina - WATCHING THE RIVER RUN (Live)
Three Dog Night - Shambala - Live
John Denver Love Is Everywhere 1977 Australia
Lookin' Out My Back Door - John Fogerty
Mark Lindsay - Arizona
Jim Croce - Walkin' back to Georgia
John Denver ~ You Say the Battle is over ~
Neil Diamond - Brother Love's Traveling Salvation Show
John Fogerty in Concert 2016 Stagecoach
Travis Tritt, "It's a Great Day to be Alive"
John Denver & The Muppets-Twelve Days of Christmas
John Prine - Spanish Pipedream (Live From Sessions at West 54th)
Nathaniel Rateliff & the Night Sweats: NPR Music Tiny Desk Concerts
The Monkees - (I'm Not Your) Steppin' Stone
Never Been To Spain - Three Dog Night
Neil Diamond - Cherry Cherry , Sweet Caroline (Live-2008)
Jonathan Winters tells drinking stories of Johnny and him when they were younger
Tennessee Ernie Ford - 16 Tons
Harry Chapin - All My Life's a Circle
John Mellencamp Minutes to Memories 1992
Here Comes My Baby - The Tremeloes
Finnegans Wake - The Clancy Brothers & Tommy Makem
The Parting Glass - Liam Clancy & Tommy Makem
De Dannan & Friends - De Dannan, Tommy Fleming, Eleanor Shanley and Maura O'Connell - Hard Times
Nanci Griffith - Love at the Five & Dime
Brennan on the Moor - Clancy Brothers & Tommy Makem
The Obvious Child - Paul Simon Concert in Central Park
North Dakota - Lyle Lovett & His Large Band
Please note: Some video are deleted by the creator or publisher. We have no control over their content.